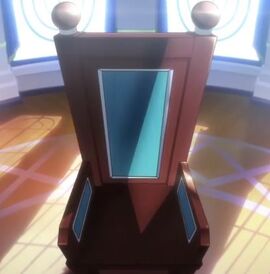 The Election is an important event in Kakegurui - Compulsive Gambler. After vacating her seat as president, Kirari Momobami started The Election as a "winner take all struggle" and gamble with the seat as the prize.
Background
After significant disruption from Yumeko Jabami on the existing housepet system, Kirari uses the election to further upset the established order and bring new players into gamble. While some of the existing Student Council members are against the change, several such as Yumemi Yumemite and Midari Ikishima get excited at the prospect. Describing Hyakkaou Private Academy as her aquarium, Kirari notes that unless something is done about Yumeko's actions, "the disturbance will grow until it may become too much for even us to manage".
Also at stake with the presidency is the head of The Momobomi Clan. While she was president, Kirari successfully managed to centralize debts and loans of former and current students to amass significant influence over both the business and political establishments making the position coveted. Upon hearing about it, the adults of each branch family sent their children to attend the academy and compete.
As the Momobamis also take part in gambling, they are all skilled gamblers. They are also each very intent on banishing Kirari from the family, especially Terano Totobami, who leads the operation.
Rules
General Rules
The Election lasts 30 days. During that time, held gambles will not use normal money chips, but rather vote chips. Each student received one vote chip at the beginning. The only way to gain votes for yourself is by gambling. Every student is a potential candidate. Whoever has the most votes at the end of that time-span is the winner and the new president. If one hasn't got any more votes to bet, they can use serve coins. If they are lost, one of them is worth 24 hours of the betters life, during which they must obey the Council. There are even special chips, worth one million and the rest of ones life as well.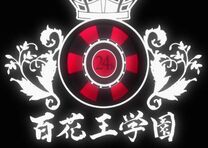 Election Committee
The whole Election is overseen and managed by the Election Committee. Runa Yomozuki is the head is and all under her are Election Observers, where they can all be identified by an animal-hoodie and the known members are Inaho Yamato, Rumia Uru, and Kurara Kurokura. If a gamble with votes happens, an election observer must be present, otherwise it isn't valid. They are very strict about cheating and remain neutral. The Committee handles all gambles and vote distribution. Every now and then, live broadcasts are also held by the Committee to inform the students about which ten gamblers currently lead with the most votes.
Votes
This table shows, how many votes the players have gained and lost during the Election. All of them started out with one single vote.
Gambler
Votes
Games played

Gains two votes from Midari Ikishima and Erimi Mushibami
Gains 10 votes from Miri Yobami
Gains 20 votes from Kawaru Natari
Wins 16 votes from Terano Totobami
Gains 16 votes from unknown gambles
Currently has 65 votes
Loses almost all of her votes in the auction
Winsover 300 more votes
Gambles them away to various students
Currently has 62 votes

Finger Cutting Guillotine
Nym Type Zero
Soixante-trois
Greater Good Game
Hundred Votes Auction

Ryota Suzui

Gains 10 votes from Miri Yobami
Gained 2 votes from unseen gambles
Currently has 13 votes
Loses 10 votes in the auction
Wins votes in the auction

Nym Type Zero
Hundred Votes Auction

Mary Saotome

Gains 100 votes from Ririka Momobami
Steps in for Yumeko Jabami and thus doesn't get any votes
Doesn't gain any votes until the second broadcast and currently has 101 votes.
Spends, but also wins 100 votes in the auction
Wins 100 votes from the auction
Currently has 124 votes

100 Votes Gamble
Nym Type Zero
Hundred Votes Auction

Itsuki Sumeragi

Gained 50 votes through unseen gambles
Won 100 votes from Terano Totobami, but had to repay 150 votes to her immediately after
Retired from the Election

Double Concentration
Greater Good Game

Kirari Momobami

Won 14 votes from Horo Jomaru
Gained 211 other votes from unseen gambles
Gained more votes and got 255 votes
Went on to gamble and currently has 578 votes

Horo Jomaru

Midari Ikishima

Disqualified from the game due to breaking the rules
Loses her vote to Yumeko Jabami
Received votes from the Beautification Club
Loses some in the auction

Finger Cutting Guillotine
Hundred Votes Auction

Erimi Mushibami

Finger Cutting Guillotine

Terano Totobami

Ririka Momobami

Gained 99 votes through unseen gambles
Loses all her 100 votes to Mary Saotome and becomes her partner in the Election
Wins votes in the auction
Plays against Rin Obami and wins votes
Currently possesses 166 votes

100 Votes Gamble
Hundred Votes Auction
Gin Rummy
War!

Miri Yobami

Gets 10 votes from Miyo Inbami in the first round
Loses all of them and accumulates a large debt
Officially out of the Election

Life or Death
Nym Type Zero

Miroslava Honebami

Ibara Obami

Gained 10 votes through unseen gambles
Wins 16 from Terano Totobami and currently possesses 26 votes
Won some votes from Rin Obami and currently has about 50 votes

Miyo Inbami

Life or Death
Nym Type Zero

Nozomi Komabami

Gained 15 votes through unseen gambles
Sells her votes for Scumcoins

Yumemi Yumemite

Her fans willingly gave their votes to her, which where at least 100
Gained votes through unseen gambles and got to 109 votes
Won 20 votes from Kawaru Natari and has 129 votes
Currently has 144 votes

Sumika Warakubami

Rin Obami

Lost her votes against Miri Yobami and Miyo Inbami
Took at lot of votes from the Traditional Culture Club members
Won 200 votes from the auction

Life or Death
Hundred Votes Auction

Rei Batsubami (Animation only)

Gained at least 800 votes from the girls, who she helped and admired Rei
Gained 30 votes in the first round of the auction
Gained 140 votes in the second round
Lost 70 votes in the third round
Ended up losing all her votes
There are a few special cases, not mentioned above:
Held Gambles
All known gambles, that have taken place as part of the Election.